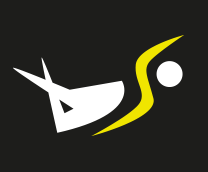 Bottisham Swimming Club - what we do
We train
We use the pools at Bottisham Sports Centre and Impington Sports Centre in Cambridgeshire. All squads train at Impington pool on Sundays, including land training for B and A squads with a dedicated personal trainer; A squad also trains at Impington on Monday. All squads train at Bottisham pool on Wednesday and Thursdays.
We race
The Club is part of the Junior and Senior Fenland Leagues: we use the Junior Fenland League ("JFL") as a competitive training ground for our youngest swimmers to race in a relaxed and informal atmosphere against other clubs from the region, and to learn how to swim fast and have fun at galas. In recent years, our "developmental" approach to the league has been emulated by other clubs, and has also brought some success: we were the C division winners in 2019! Swimmers also attend Open Meets all over the Eastern Region and beyond - we try to include a competition at the London Aquatics Centre in the programme each year and offer swimmers the opportunity to develop friendships and competitive rivalries with swimmers from other clubs in the Eastern Region and beyond. For the majority of our swimmers, the pinnacle of achievement is the Cambs County Championships which usually take place in January and February, although a number of swimmers will often go on to compete at the East Region Championships in April and May. We also usually run our own Club Championships in November.
We collaborate
We are part of a Club Network led by City of Cambridge Swimming Club that also includes Royston Swimming Club - our relationship with CoCSC helps share coaching and governance best practice, and also gives our more competitive swimmers a chance for extra training time whilst staying within our club. We also work closely with Cambridge Triathlon Club to offer their junior members extra time in the water where appropriate, and so that we can offer our swimmers open water training in the summer.