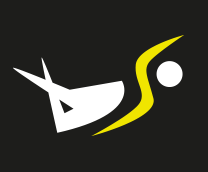 We are Bottisham Swimming Club!
We're a friendly, family-orientated swimming club that operates to the North and East of Cambridge. We have about 100 members aged between 8 and 21 years. We love to train and we love to compete. We have swimmers of exceptional talent, and swimmers who love to push themselves to develop and improve in the water. We have a number of families where a parent swam for the club when a child, and now the children are training with us. We expect hard work, commitment and good behaviour in the pool, and encourage our swimmers to carry these principles through to all areas of their lives.
We train young swimmers from about the age of 8, if they've reached around Level 7 or 8 in their swimming lessons. They usually start in our C squad, then B then A squad over the course of a number of years: many stay with us until they leave college or head to university. A squad operates with young swimmers between the ages of about 12 and 19 who are fully committed and compete regularly. We're happy to take competent junior club swimmers aged up to 18 into our B and A squads as long as we have the space to do so.
We train at Bottisham Swimming Pool on Wednesdays and Thursdays and at Impington Sports Centre on a Sunday afternoon. A squad also train at Impington on a Monday evening. We also have land training sessions on a Sunday before pool training for B and C squads at Impington.
Our Club Coaches are exceptional human beings with a passion for competitive swimming as part of an active childhood and a healthy life. The club is run by parent volunteers who sit on the Committee. You can find more information by clicking through to Who we are.
For more information about the Club, you can click through to What we do.
Want to join us? Please complete a trial request form and our Membership Secretary or Head Coach will be in touch when a trial space becomes available. We run trials for swimmers aged 8 and above three times a year.
We are currently operating in a COVID-secure manner in line with Swim England guidance.