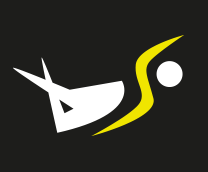 JFL Round One - Gala Report
13 Mar 2022
After two years, the JFL is back and the Bottisham JFL team of 2022 started the season in style!
Our hosts were Mildenhall Sharks in their new pool, although sending out the wrong postcode made finding it a little tricky. Sorry! Our opponents also included CoPs, Thetford Dolphins and West Norfolk, so not the easiest of draws, but our team of fourteen swimmers, including six attending their first ever gala, rose to the challenge, swimming to six first places and eight second places, winning 33 dips in the PB bag and no DQs. Thank you to Oliver for stepping in at the last minute to replace Eddie. Eddie, we hope you are feeling better soon.
Our fabulous Round One team comprised:
Our two 10Us, both swimming in their first gala and all the events in their age group: Thomas, who finished inside the top two in all his events, including first in his 50 Breast and 50 Free; and Livia R, who knocked an aggregate of 50 seconds off her Level X times, and won comprehensively in her 50 Free. What a start to the season!
Our 11Us: new to the JFL, Jack finished first in his 50 Fly with a whopping 11 second PB and placed second in his 50 Breast with another PB; Lucas who swam 2 PBs including a second place in his 50 Back; Matilda who swam 2 confident PBs in her first JFL; and Rose, swimming in her first gala to a super second place in both her events.
Our 12Us: JFL oldies Arthur, who swam 2 PBs including a fabulous first place in his 50 Fly, Nathaniel who also swam 2 PBs and finished second in his 50 Breast, and Izzie, who swam our sixth first place of the evening in her 50 Breast; and JFL newbie Erin, who swam 3 PBs taking 4 seconds off her 50 Back.
And finally our 13Us: Freddie, who swam a sizzling 6 second PB in his 50 Back, as well as PBs in his 50 Fly and his 100IM; Oliver who swam 2 PBs in his first gala despite loosing his googles in his 50 Breast; and swimming in their first gala, Lizzie and Lucy taking another 5 PBs between them.
The evening was capped with a brilliant performance from our relay squad who were narrowly beaten into second place by 3 tenths of a second.
It was a fabulous start to the season: well done! We are proud of you all!
A very big thank you to David for timekeeping, to Nicky and Julie for shepherding poolside and taking charge of the PB bag, to Karl for coaching, and to our A squad-ers Ellen, Lucia (sporting BSC hair accessories) and Freddy M for helping out.
All times are now on SCM, although these results are still subject to scrutiny by the Adjudicator. The full results can be found on the Fenland League website here.
We will be hosting Round Two at Newmarket on 14th May. Invites will be going out shortly. As always, we will need extra volunteers to help run the evening and all raffle donations will be gratefully received. Please watch out for emails!
---